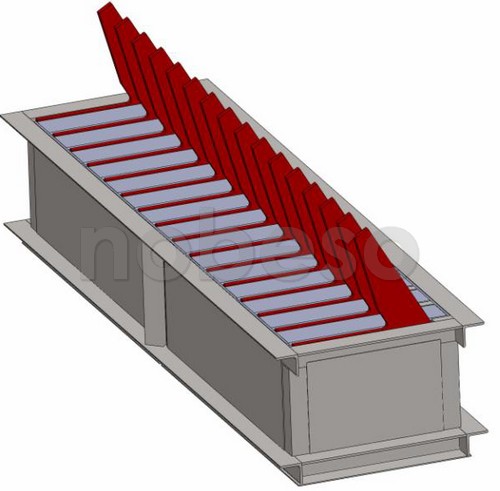 - High emergency impacts
- High wheel loads
- Long-term anti-corrosion protection
Access tyre killer are being operated world-wide for securing of entrances to highly sensitive areas.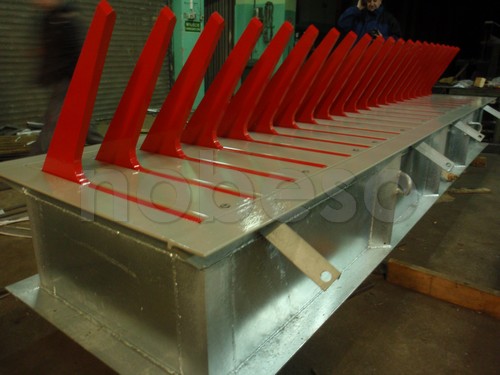 Complex Access Control:
Tyre Killer is an electro hydraulically (or electro mechanically depending on the model) operated heavy duty spikes, which as an access controll barrier, rises above the ground level and prevents unauthorized vehicles from entring the premises. It can be installed with other acces control elements (for example hydraulica barrier, security gate) in order to achieve an access control check-point. In operation, the heavy steel spikes rises from the ground (via controller or automatic remote from qurd checkpoint) within few seconds and blocks the access with a blocking height of max. 470 mm.
High Crash Impacts: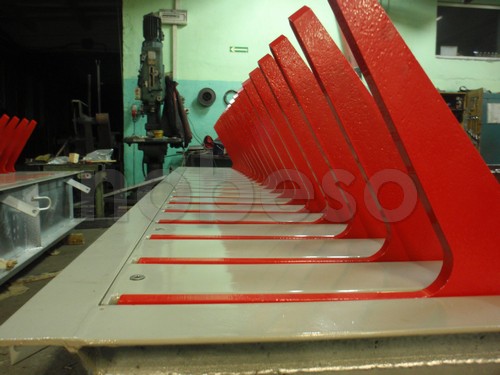 high security tyre killer is an effective way to stop even very large unauthorized vehicles from entering the possession. Wheen closed, tyre killer is totally hidden in the street surface. High wheel load , allow even largets trucks, the drive throught the tyre killer. When open, our barriers can stop a large lorry, driving 80 km/h. It is installed in army and navy building, embassies, government buildings, airports and some other important public service places and car parking and as an anti-terrorist measure.
Technical Description: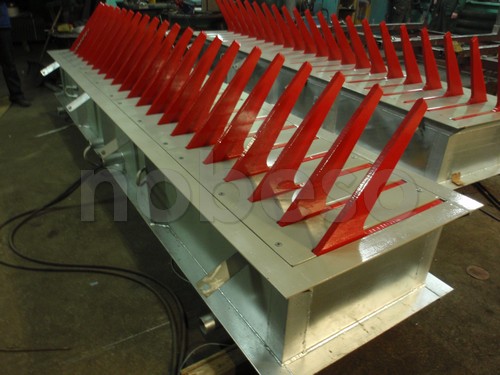 - complete construction hot dib galvanized - powerful electro-hydraulic drive unit (or electro-mechanical drive unit depending on the version)
- all structural components made of highest grade steel with high tensile strength
- blocking height up to 470 mm
- blocking width from 2m up to 6 m
- in electro-hydraulic version, drive unit in separate protective housing up to 20 meter from installation, and hand pump for emergency operation in case of power failure
- blocking segment with full-up and full-down locking
- impact element can be powder painted in warning colours (red/yellow/white)
- Control equipment possibilities: push button box as standard equipment, magnetic/digital card reader, remote radio control, key switch, photo cells
Applications of our high security road blockers:
- embassies
- seats of government
- warehouses
- research and computer establishments
- courts
- banks
- places of detention
- power stations
- supply depots
- industrial plants
- military areas
- airports
- high security areas