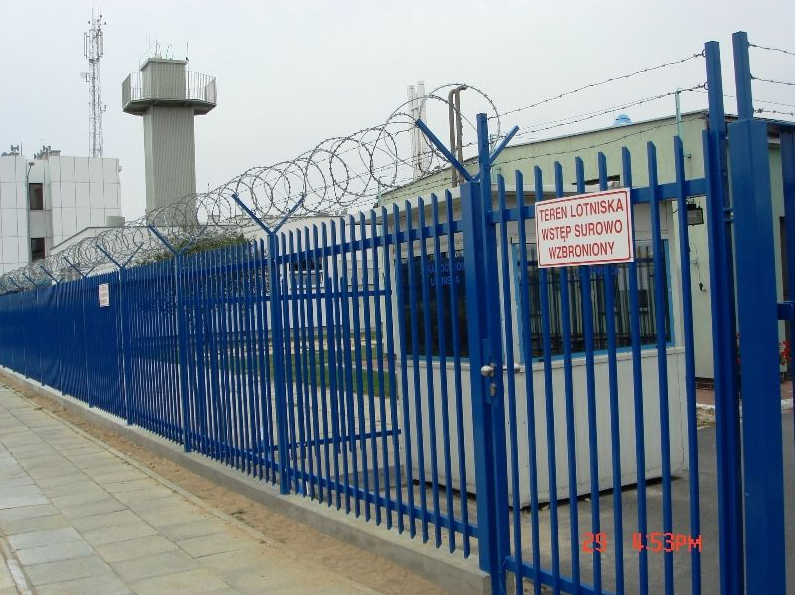 Security Railings is a strong cost effective barrier, available in a variety of heights up to 4.0m. One railing panel can weight up to 0,5 tone, depending on the material used.
- Steel railings give a prestigious protection for buildings and external facilities.
- Ralings distinguish themselves by their elegant, solid and strong construction blending perfectly with their surroundings, as part of the architecture.
- Manufactured from heavy duty steel sections that will resist collapse under high impacts
- Steel rectanlge sections, full steel sections, flat steel sections, round steel sections
- Bespoken dimmesnions (width up to 3m and height up to 4m)
- Available galvanised as standard or can be powder coated in all 100 RAL colours.

Security Railing is widely specified by prison and military establishments, and authorities wishing to protect assets which have a significant strategic importance. It is also frequently used in schools, parks, leisure and recreational areas as well as retail and commercial buildings.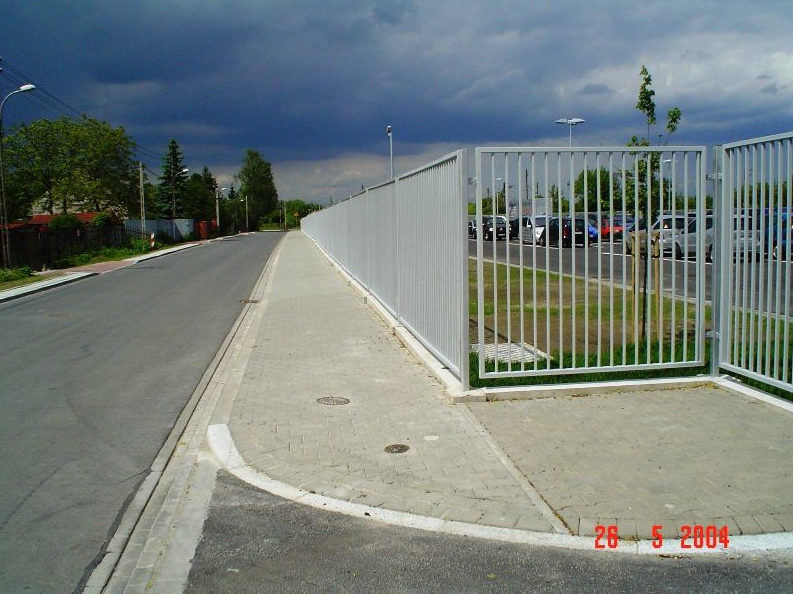 Anticorosion protection:
- Heavy hot dib galvanizing acc. To ISO En 1461
- Delicate sandshooting of the surface for better powder reception
- Polyester powder coating to any standard RAL number.
Gates to match the system:
Security gates to match the system (sliding on ground track and free-caryying) or hinged gates with appropriate railings infill, avalaible in all standard and custom made dimmensions.