NOBESO is EU manufacturer of world-wide known products for securing the boundaries of sites. We are one of the biggest privately owned manufacturers of security system in business with export activities all over the world. The company has been located in Western Poland, next to German boarder, where it manufactures mechanical and electo-hydraulical security products on a site of approx. 80,000 square meter in a production plant equipped with modern production lines and processes based on the latest technology. Comprehensive design, outstanding high technological standards together with superb corrosion protection we gain trust of customers all over the world. At the same we keep competitive price policy. Fast and dynamic growth of our company during last years and now we have 60 skilled employees.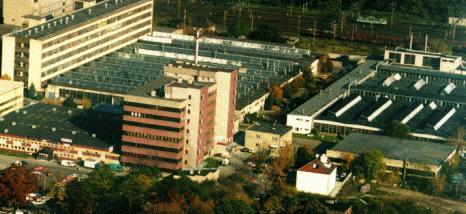 Modern production facilities located in metal works industry zone.

Customer satisfaction has always been main aim of the company's activity. We achieve that thanks to the highest quality of our products and usage of innovative technological solutions. Many years experience in perimeter security systems has provided nobeso management and staff with an invaluable knowledge and ability to create systems that can deliver complex solutions and various levels of security and intimidation.
MODERN MACHINERY PARK
We have a very modern machinery park, which we have invested last years, also with help of European Union founds. It makes us very competitive as we do not have to outsource any of production part outside the company. We have our own facilities for powder painting where we paint with electrostatics paints to every color from the RAL palette and a sandblasting facility with 8 large engines.
CUSTOM MADE
Except for the standard offer, the company NOBESO is dealing in production of custom made individual access control, fences and gates. The possibility of manufacturing our fences and gates in any size and color, makes it possible to come up to the most sophisticated expectations of our customers. Our sliding gates are distributed all over the world, even in China, India and Pakistan we have satisfied customers.
HIGH QUALITY
Thanks to the service of fire zincing and powder painting, our products are durable and performed with the highest care of visual appearance. Our own technological line ensures the highest quality of our products at competitive price.
COMPLEX SOLUTIONS
We meet all the

regulations. Comapny is during implementation of german ISO Certification.
We invite to contact us at phone number +48 530 857 007!